Climate activist and former Vice President Al Gore recently gave an "unbiased" speech on the dangers of climate change at the World Economic Forum in Davos, Switzerland.
Al Gore's speech, which included his rants about climate change "boiling the oceans," causing freak events like "rain bombs" and eventually affecting humanity's ability to "self-govern," made the scene on the world stage and on social media.
Speaking at the Davos platform before the global community, the former US leader and current contributor to the World Economic Forum agenda urged drastic action to protect the environment and combat climate change.
World Economic Forum President Klaus Schwab announces Chinese state television: "China is a model for many countries"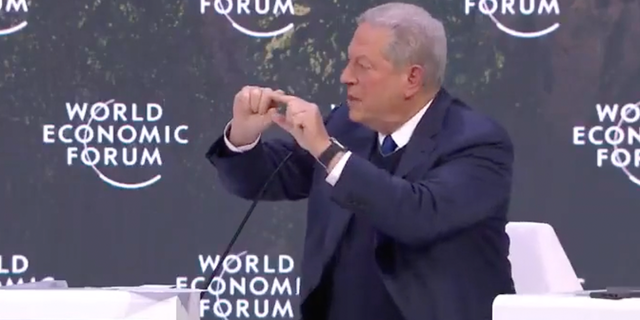 In a riveting portion of his speech, Gore went into moving detail about the severe problems that would befall global civilization if humans continued to treat Earth's atmosphere as an "outdoor sewer."
He asked, "People are familiar with that thin blue line that astronauts bring in their pictures from space? This is the part of the atmosphere that contains oxygen, the troposphere, and it's only five to seven kilometers thick. That's what we are with open sewers." .
He continued, "We are still putting in 162 million tons [of greenhouse gas] Every day and the accumulated amount now traps an additional amount of heat that would be released on Earth by the 600,000 Hiroshima-style atomic bombs detonating each day."
He blamed this phenomenon for a host of problems he claimed humanity was currently facing. Raising his voice, he said, "This is what boils the oceans, creates these atmospheric rivers, rain bombs, sucks moisture out of the earth, creates droughts, melts ice, raises sea levels, and causes these waves of climate refugees!"
He then stuck to the idea of ​​a climate-induced refugee crisis, stating that the number of refugees "is projected to reach one billion in this century." He also blamed despotism on climate change, as it was a response to these climatic migrations.
Environmental groups play a major role in Baden's foreign policy, and the emails show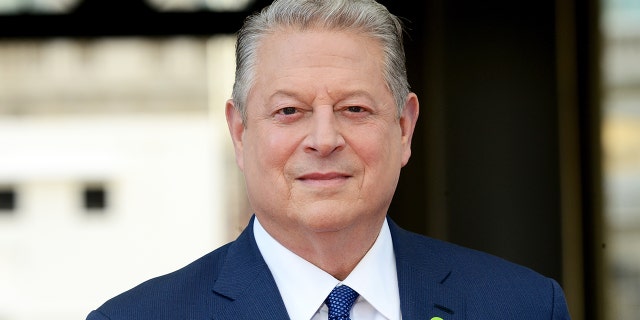 "Look at the xenophobic and political authoritarian tendencies that have come from just a few million refugees," Gore added. He exclaimed: What about a billion?! We will lose our ability to govern ourselves in this world! We have to move!
Although prominent Twitter users saw Al Gore's speech as little more than unusual ranting and raving about the climate issue.
Tom Elliott, founder of Grabien.com, called the rhetoric "unhinged", tweeting, "Al Gore went on to yell, claiming we're 'boiling the oceans' and making 'rain bombs' and 'sucking moisture out of the earth and creating droughts and thaws'." and raise sea level."
National Review's social media editor Claude Thompson reacted by asking, "How does anyone take this stuff seriously?"
Journalist Jim Treacher mocked Gore's anger, tweeting: "TFW [That feel when] It made millions scream the sky was falling and then it didn't."
Bitcoin and financier Sividan Amos toasted Gore, tweeting, "This lunatic made billions scaring naive CO2 TV and college consumers, and he still wants to make more." Boiling oceans!!! "
Washington Free Beacon contributor Noah Pollack called Gore crazy, saying, "If he wasn't at Davos in his expensive suit, you'd wring your kids' hands as you speed past and hope he gets the help he needs."
Click here for the FOX NEWS app
"He likes to be daring despite always being wrong," commented Conor Boyack, President of the Libertas Institute.