Dennis Quaid is shooting the upcoming six-part series "Bass Reeves," with "Yellowstone" creator Taylor Sheridan set to direct the first two episodes.
The 68-year-old actor told Fox News Digital on Tuesday that he has been working with the 52-year-old director on the Western series.
The Day After Tomorrow star revealed that he would begin filming the show the following day, and filming was scheduled to begin at 4 am.
"Riding horses and shooting guns. You know, chaos happens at four in the morning," said the commander.
It is unclear what Quaid's role will be in the series. Paramount + representatives did not immediately respond to Fox News Digital's request for comment.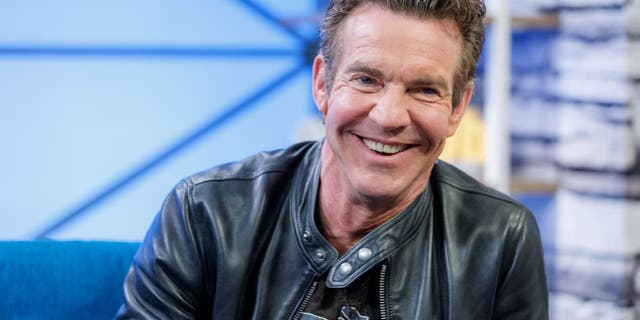 The series stars David Oyelowo as Bass Reeves, a real-life former slave who becomes the first black American marshal deputy west of the Mississippi River in the 1870s. The legendary lawman was said to have captured more than 3,000 deserters and killed 14 outlaws in Indian Territory by the time Sheridan's "1883" was set.
DENNIS QUAID BASHES 'CANCEL CULTURE MEDIA,' DENIES HE DID PRO-TRUMP PSA ABOUT CORONAVIRUS
Oyelowo, 46, revealed Sheridan's engagement to "Bass Reeves" at a dinner hosted by President and CEO of Paramount Media Networks and MTV Entertainment Studios Chris McCarthy and CEO of 101 Studios David Glaser in London last July, at final date.
"The truth is [Taylor] He's one of the best directors on the planet," the Selma actor told the outlets.
Although Sheridan was tapped to direct the first two episodes, Oyelowo made it clear that he wanted to recruit a variety of filmmakers for the project.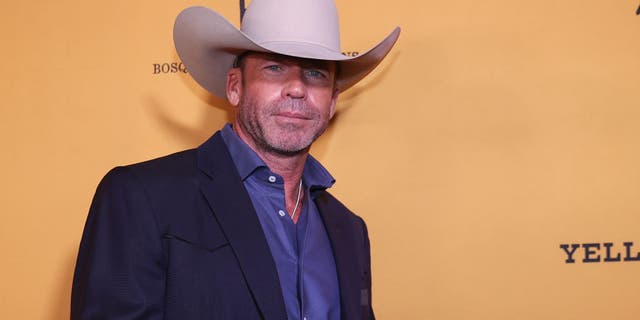 "We have to populate the show with a group of black people to make sure going forward that the next Taylors are black and brown and that there's a group of them, so that it doesn't become a dearth of a primarily black director," he said.
Over dinner, Oyelowo explained that he had been trying to get the project started for a decade. The British native serves as executive producer with his wife, Jessica Oyelowo, Sheridan, David Bermutt, Glaser, Ron Burkle, and Bob Yare.
Bass Reeves will be produced by Oyelowos' production company Europa Saxon, Sheridan's Bosque Ranch Productions, MTV Entertainment Studios, and 101 Studios.
Oyelowo told Deadline that the series will follow Bass' early life as a slave, his time in Indian Territories learning indigenous languages ​​and tracking skills, and his career as a deputy ranger in the "incredibly lawless" Wild West.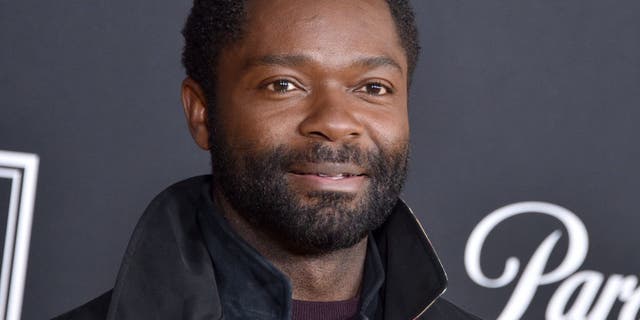 "The death rate for being a deputy marshal at the time was so high that the fact that he stopped 3,000 people — and a career that extended into his 60s — was unimaginable," said the Emmy nominee.
Oyelowo noted that Sheridan read the script as an executive producer on the project and then "decided to drop everything to direct the first two episodes because he was so excited about what we were coming up with".
A representative for 'The Butler' told Deadline he was in London and not expecting to hear from Sheridan when the creator of '1923' sent him a text saying 'I like the script. I hope you won't mind if I direct it, sir?'"
"I was like, 'Let me think about it! '" Oyelowe recalled with a laugh.
He added, "He called me sir, that's something southern." "I think he was just being polite. He asked, which I appreciated."
Oyelowo explained, "The truth is he's one of the best storytellers on the planet. It's all about that we have to tell a story that's worthy of history, but worthy of a global audience and he's one of those rare people, I've worked with quite a few of them, and he's one of those rare people who can He really did. It's a big deal."
"For me, it's definitely a big deal. Especially after I've been out with her twice, and the whole industry has rejected the idea of ​​telling the story."
Click here to sign up for our entertainment newsletter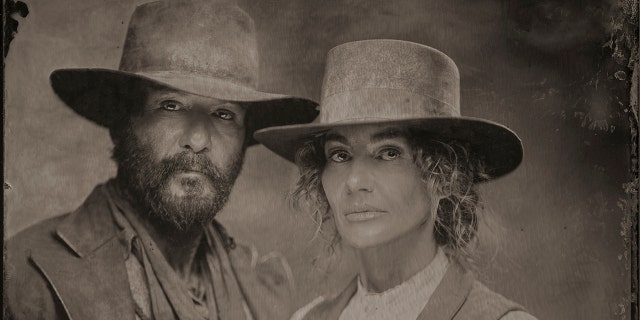 Quaid revealed his engagement to Bass Reeves for the first time at the premiere of the documentary "Power Up, Grid Down" at Sony Studios in Culver City. The "The Parent Trap" actor narrated the film, which explores vulnerabilities in America's power grid and bipartisan solutions to protect it from threats.
Director and producer David Tice told Fox News Digital that he was drawn to the project because of his concerns about the threats to the country's power grid and the impact its failure could have on the lives of his four grandchildren.
"I was worried when I learned about the percentage chance of a geomagnetic disturbance where there will be a solar flare that will disrupt our network unless we protect it," he said.
Click here for the FOX NEWS app
"It's easily protected. Today, about a third of 1% of the current $1.3 trillion infrastructure bill would protect us. And I think of my grandchildren and it may not happen in 20 or 30 years, no matter how many years I live. But my grandchildren will be about 90 in some years. And I tell you, it will happen."
Tice and Quaid are old friends who worked on "Soul Surfer" together. Tice told Fox News Digital that he and the actor used to discuss potential threats to America's energy grid on the set of the 2011 movie.
"Of his decision to cast Quaid as the narrator, Tice said, "I knew he would bring gravitas to this film." And what is the best statesman? Everyone loves Dennis Quaid. Everyone knows Dennis Quaid."
"So, getting him involved was a big creative move for this movie," he added.