Andy Katz
College basketball analyst and writer
Is there another sport that can create a real advantage in the local stadiums like… college basketball?
Whether it's the frantic fans shouting school cheers at the top of their lungs or the simple intimacy of an arena that's been around for more than 50 years, there's just something special about the college basketball experience.
Schools like Kansas, Duke, and Kentucky are known as basketball's blue colleges, but they're also known for having outstanding fans who can create a massive advantage on local courts.
With that said, it's time to check out our list of the best vibes in college hoops.
The best of Andy Katz on home courts
Andy Katz of FOX Sports breaks down the schools with the best home court benefits in the country, dividing them into five tiers.
Level 1: The best of the best
Kansaskisa: I love everything about Phog. intimacy. Atmosphere. I have never been disappointed with an experience in Kansas. Fans appear regardless of the opponent. And of course, you can't leave without hearing "Rock Chalk, Jayhawk" ringing in your ear.
Arizona: McKale Center is not getting the respect it deserves. I would pit my Arizona fan base against anyone in the country. The Wildcats always look good in Tucson, as well as every time they play in Las Vegas or on the West Coast during the NCAA Tournament. This is one of my favorite never-to-be-patriotic spots.
duke: This is a blue sauna. I don't care about the temperature outside because Cameron is always hot. Students – undergraduates and graduate students – are always in force. There is no bad viewing spot in the house. Covering a match in Cameroon can be stifling due to the crowd being so close to the media. However, Cameron just didn't seem to stop. It is always on.
Bordeaux: Mackey Arena has become my favorite in the Big Ten over the past five years. This coincided with the Boilermakers being a Big Ten competitor. The noise bounces off the domed metal roof and makes a cauldron of noise. The paint crew is always out en masse. Black and Gold are an imposing, noisy and educated crowd. Macy's high chairs also give it an intimidating feel.
Rutgers: Jersey Mike's Arena, formerly RAC, is one of my favourites. Steve Pikiell has helped create one of the best environments in college basketball. Rutgers has been outplayed at times, but only if the Crimson Knights are stopped. The atmosphere never goes down. The fans are very excited and the jersey is strong. The student section has been phenomenal the past few seasons.
Level 2: Next in line
Kentucky: Rupp Arena and Big Blue Nation are usually a combination that makes winning in Lexington nearly impossible. But South Carolina just came in and won there. So, maybe for this season, I'll put Kentucky in Tier 2.
North Carolina: The Smith Center has always been one of the hardest spots to win in the ACC. There have been some home losses, but the fans usually get their way. Again, this is a place that never disappoints me.
Indiana: I know the Hoosiers have lost at home, but when Assembly Hall—which it always will be for me—is busted, there are few better arenas. I was there for the North Carolina win and it was top 10. It's very noisy in Bloomington. I'm not a big fan of how the bleachers run up and down instead of hovering over the field. However, you can't discuss noise.
Creighton: Creighton fans appear in force. CHI Health Center is consistently one of the most attended arenas in men's college hoops. Creighton has been overpowered this season, but in large part due to injuries. Losing the home to Nebraska came as a shock at the time. However, I've been taking Creighton home most nights.
GonzagaKennel's student department is among the best in the country. They are loud, proud, and provide entertainment for every home game. I found myself fascinated by their ability to rock, chant and sing. They have become one of the best student sections in the country.
Level 3: On the rise
Okun: UConn fans have been passionate about their team, especially the past two seasons. But the problem is that they split their games between Gampel Pavilion and XL Center. Gambel games are not crazy at XL Center.
Providence: Amp, formerly known as Dunk, has become one of the best environments in the Big East. The brothers are present in every home game because of their massive home advantage.
Michigan State: Izzone has always been consistent. The team is traditionally competitive. Beating the Spartans in East Lansing is always a chore.
Iowa: I know, I know, the Hilton Coliseum should be higher. But I'm a little embarrassed to say that in three decades, I've never felt like that. For whatever reason, I always saw Hurricanes on the road or neutral courts. I'm sure I will take Hilton to a higher level after visiting.
Arkansas: Just like I've never taken a trip to the Hilton Coliseum, I've never been to Bud Walton Arena. Not going to Hilton and Bud Walton is a huge miss for me. Somehow both regions eluded my travels.
Level 4: It's hard to keep them down that low
San Diego State: Viejas Arena, which houses The Show, has become one of the best student sections in the country. They are creative, out loud and in the game on their every possession. I was there for a win against BYU at home during the first week of the season, and you'd think it was late February. The passion is real.
Xavier: Sean Miller walked into a large court in Sentas. He had known her since he had trained her before. But it seems more imposing now.
New Mexico: the hole is back. I covered UNM in the early 90's when the pit was in its heyday. The crater is a mile high and higher than … These are the words while walking downhill to the crater (it's built in the ground). Having a hole that runs out is one of the best home court advantages in the country.
Illinois: The State Farm Center is one of the best in the country when swinging. The Orange Krush, the student section of the school, is a great idea with the fans all dressed in orange Illini gear.
Wisconsin: The Cole Center has lost some of its imposing nature. Badgers are not as robotic as they once were. I'm biased. I loved the old field house.
Level 5: Can't be ignored
Tennessee: I know Vols fans will be over me for this Tennessee drop. But I always thought the arena was just too big to match Rob. It made sense to be more intimate.
Virginia: Getting to John Paul Jones Arena is also on my list. For some reason, I was absent from this road swing. But I've heard great things about a house full of UV rays.
Texas Tech: I went to Lubbock during the Bob Knight era. The atmosphere in United Supermarkets Arena was good at that time. It's better now.
Auburn: Bruce Pearl has made Auburn basketball count again. The connection coincided with a hidden gem house court in the Securities and Exchange Commission.
Kansas State: When Bramlage swings, the Wildcats are tough in Manhattan. That may be the case this season as the team started impressively 15-1.
Market: The followers of the Golden Eagles have made Fiserv Forum one of the hardest places to win in the Big East.
Andy Katz is a writer, analyst, and longtime college basketball host. It can be seen on the Big Ten Network, as well as March Madness and NCAA.com, and hosts the "March Madness 365" podcast. Katz worked for ESPN for nearly two decades, and prior to that, he worked for newspapers for nine years.
Read more:
---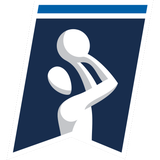 Get more from College Basketball Follow your favorites to get information about games, news and more
---
---